EDS team pays a visit to Paris Gamers
Connecting People…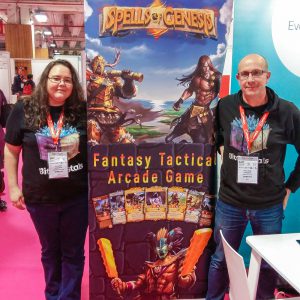 A small team from EverdreamSoft is just back from the Game Connection Europe, which took place from November 1-3 in Paris.
Dubbed "The Deal Making Event where key players from the games industry meet & do business together", this event exists since 2001. The Game Connection is an international event where 2700+ developers, publishers, distributors and service providers come to find new partners and/or find new clients, in the case of service providers.
Our team's agenda was fully booked for the three days. Meeting new stakeholders and potential partners is an on-going process for our studio.
One of our first observation is that there are still many people who don't realize the huge potential marketing of the blockchain in a gaming environment. Blockchain can be integrated in many games and for many platforms and situations. You can for example use it to manage the distribution of game assets, offer rewards, or even manage User Generated Content. Moreover, coupling your game to a digital wallet gives true ownership of their assets to your customers. This opens up many possibilities for companies and publishers working in the domain of gaming.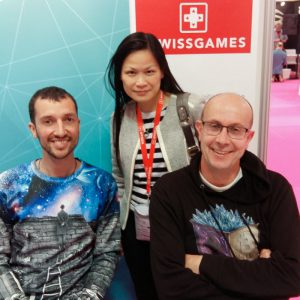 Our team was able to meet many interesting people. Some of them were interested in the possibility to share assets between several games, other by our unique in-game blockchain feature, which is adaptable to mobile, console and PC games.
https://www.game-connection.com
Paris Games Week
After meeting the more business-oriented crowd, our team attended the Paris Games Week, where it was able to meet a broad community of players. Discussing with our fans was quite heartening. Among others, we had a really nice chat with three students from Epitech, a renowned computer school in Paris. They were very interested by our use of the blockchain.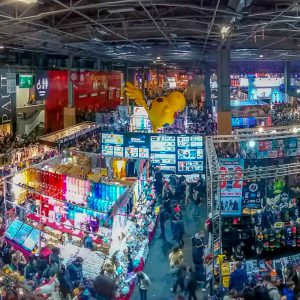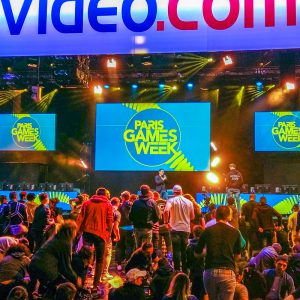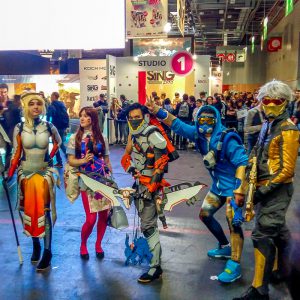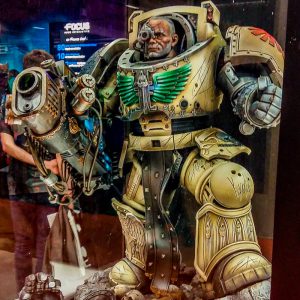 Among the exhibitors of the fair there were many big editors like Final Fantasy, Ubisoft, Activision, Blizzard, Nintendo. But about one third of the the exhibition was occupied by shops, which is a bit unnerving since visitors have to purchase a ticket to attend the event.
On the minus side, the event was really too crowded (we had to wait one hour and a half to play a demo…) and a lot of focus was made on e-sport. Some stands were also just impossible to approach. No exclusivities, and few goodies were distributed.
Hopefully, several friendly cosplayers gave a boost to our uncertain feelings. But overall, the PGW is a commercial event, more focused on competition than on innovation. Quite a deception!