July 2017 BitCrystals Burn Report
Find below our regular monthly BitCrystals Burn report, as well as the overview of all the Burn Reports since September 2015.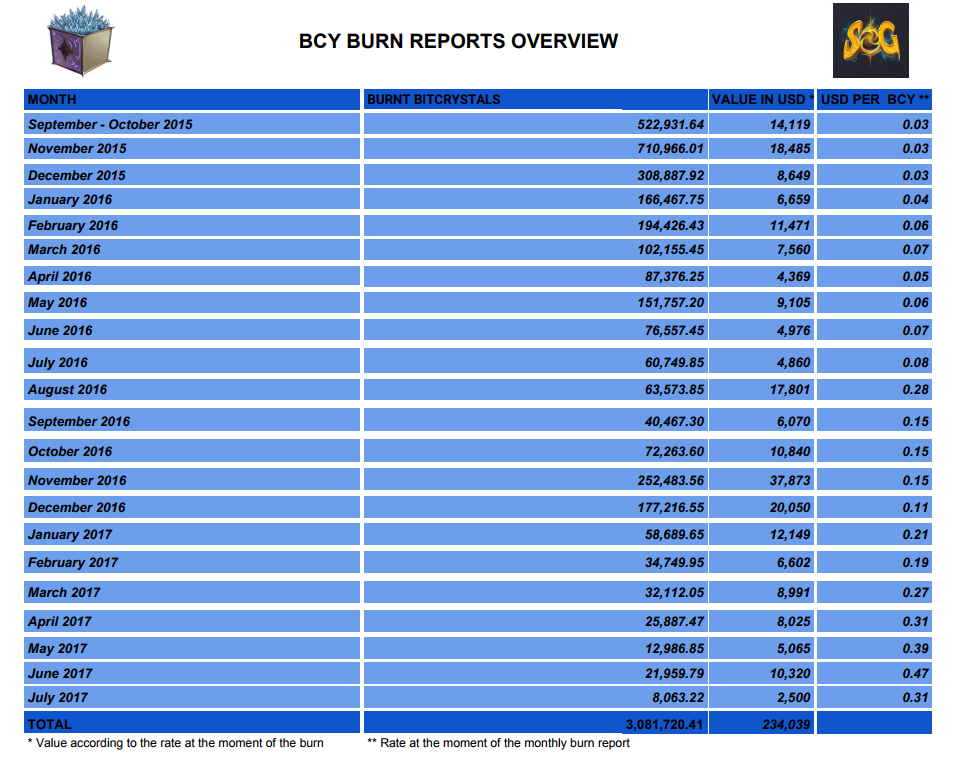 Shaban Shaame, our CEO, commented on the latest BCY Burn Report:
"The month of July was a bit weak in terms of the amount of burnt BCY. There are several  reasons to explain this.
First,  we didn't  make any special sales and we only issued one new card. Secondly, due to the bitcoin fork people were advised not to trade or buy cards and other assets until everything was settled down. We also put a lot of focus on new features and the game development itself.
All these factors explains the low BitCrystals Burn amount.
In August, we are also focusing our efforts on new new features, such as the blockchainization, which is an important feature. Since the bitcoin scaling issue is starting to get solved we can comfortably roll out the blockchainization feature, as well as the japanese version of the game.
We are planing to make a push with interesting new cards and offers from September onwards."


Help us to improve the burn rate next month! 😉
Thank you for your overwhelming support and interest in our project! We're happy to have you on our side.