Meet Lucan, the Strategist of the Alabaster Company!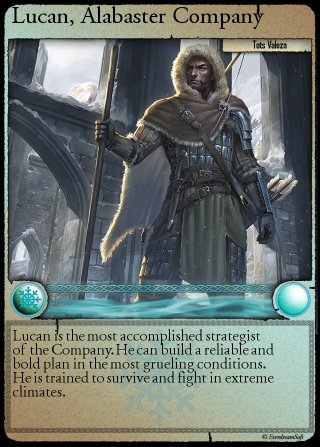 Lucan is the most accomplished strategist of the Company. He can build a reliable and bold plan in the most grueling conditions. He is trained to survive and fight in extreme climates.
The Alabaster Company is our special mini-series of 4 cards that will be released during the four Fridays preceding Christmas. Two cards will be available at the Public Merchant's, one at the Premium Merchant's and one will be offered by the  Partner Merchant.
LALABASTER is an asset issued in a limited supply of 400 units. You can get your now from the Public Merchant!