Spells of Genesis version 1.2.21
Hey, genitors of spells! For the end of the year we're happy to announce that a new build of Spells of Genesis has hatched with a couple of new features.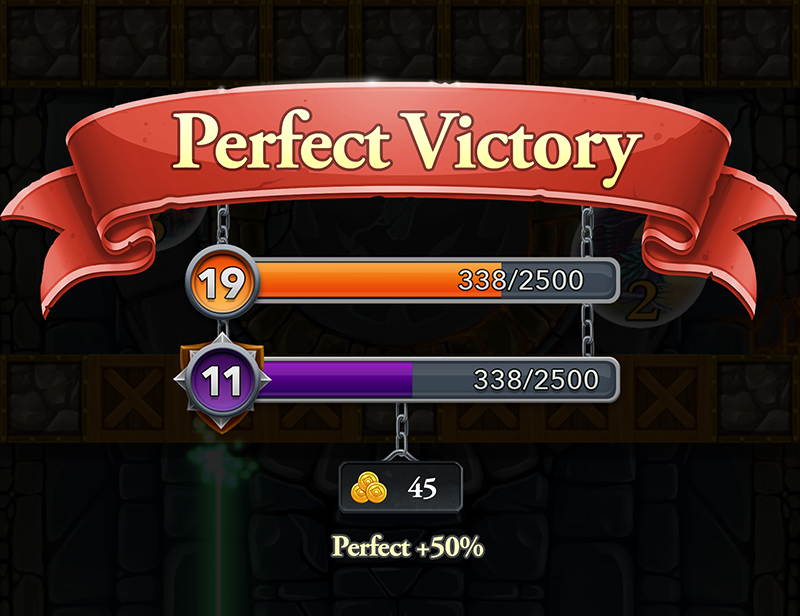 New Victory/Defeat Screen
A new Victory/Defeat screen has been added to the game. At the top it shows the flag and the name of the victory and the text "You are awesome!", or the less glorious "better luck next time". Below is your level and your raid progression. Under it you'll see the amount of gold being awarded. If you have obtained other resources in the level (crystals, to be added later), it will show next to the gold. On the defeat screen the gold indicator is also displayed, as you may collect gold even when defeated, for exemple of you get the in-game bonuses.
Show me the money!
You can earn extra gold at the end of each level. The amount of gold distributed depends on the type of victory you perform. It is a percentage of the resources you've earned. There are 4 types of victory:
| Type of Victory | Remaining cards | Bonus |
| --- | --- | --- |
| Perfect Victory | All cards still alive | +50% resources |
| Decisive Victory | 1 card has died | +25% resources |
| Decent Victory | 2 cards have died | +10% resources |
| Close Victory | 3 cards have died | No extra resources |
If you start the game with less than 4 cards (for example 2 as in the start of the game) and none dies, you still get a "perfect victory". If one of your card dies you have a "decisive victory". If two of your cards die you get a "decent victory". And if three of your card die you are credited with a "close victory" but no additional gold. Get used to it.
We hope you'll like this new version!