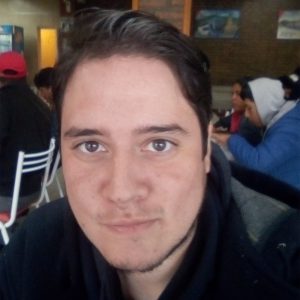 In this series of interviews we want to let our users speak about their experience of Spells of Genesis. Today, Daniel, a.k.a @Mythorias, is sharing his views and thoughts on his favourite game.
Where do you live? How old are you? What is your job?
I'm originally from Venezuela, but right now I'm living in Buenos Aires, Argentina. I'm 26 years old and currently looking for a job, since I just got here, but I mostly dedicate to crypto trading.
How and when did you discover Spells of Genesis?
One day I was randomly looking for games that used blockchain technology and came across Sarutobi, then I landed on Spells of Genesis and have been playing it everyday since late April, a few days after SoG launched.
Why have you been attracted to SoG?
I honestly believe blockchain technology is the future. I'm not an expert in any of it's branches, but I think potentially this could be the next internet, and it being applied to games just makes it perfect for me because I've been gaming since the first time someone put a Nintendo 64 controller in my hands. Also, it's a great way for people to get involved in the crypto community, no better way to learn than by playing, so for someone who doesn't know what bitcoin, Counterparty or Bitcrystals are, this is a great way to start.
What bothers you in the game? What do you like in it?
It doesn't really bother me because the game is still kind of new, but I would like to see a bit more variety in the form of events, something like a special level that unlocks for a certain amount of time, like "this evil wizard is menacing the land, defeat him and his minions before x", or double XP weekends, weekly leaderboards with rewards, and maybe even something like what Supercell does with Clash Royale where every 21 days you get a chance to purchase a Legendary chest that contains one card, and the option to buy it with gold or gems would be great too.
What I like about it, planning the best possible deck for each boss with what you have. When I get the chance I'm gonna want to collect some cool blockchain cards, probably not a SATOSHICARD, but still, some cool ones.
Blockchainzation is going to be cool as hell, I'm really looking forward to trading in game cards for bitcrystals and getting new blockchain cards.
All around it's the use of the blockchain that I love about this game and all the potential it has to be applied in other apps.
What is your favourite card and deck?
My favourite card, without a doubt, is Luminatis. It was my first epic quad-fused card and I've used it in most of my decks. For decks, I mostly try to combine a lot of strength or "aoe" damage, depends on the Boss. For example, Sia level has a bonus for light cards, so I tend to use Trident, Luminatis, Sarutobi and a healing card, like my Griffin Tamer. But The Orc needs a bit more of an aoe strategy, so I combine Yellow Shaman with Spirit of the Druids.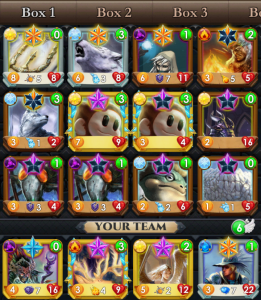 Did you purchase gems and if yes, how often and how do you use them?
So far, only once, I wanted to climb the leaderboard faster but also ended up buying a couple of epic cards, and luckily got a Legendary from one of those purchases. For the record, if my economic situation would allow it, I would definitely buy more.
What gaming strategy would you recommend for beginners?
Get yourself a Spirit of the Druids on Book of Orbs and save all the Spectres of the Swamp you get to build that Yellow Shaman! Also, don't rush into fusions, save your crystals for strong cards and just enjoy being a part of the crypto-world!
Anything else you want to add?
For the most part, thanks for letting me be a part of this interview, for creating this for all of us and for being the coolest people on my Twitter feed!
Thank you Daniel for sharing these insights with us and the community!