Discover "Magica Warrior" Release!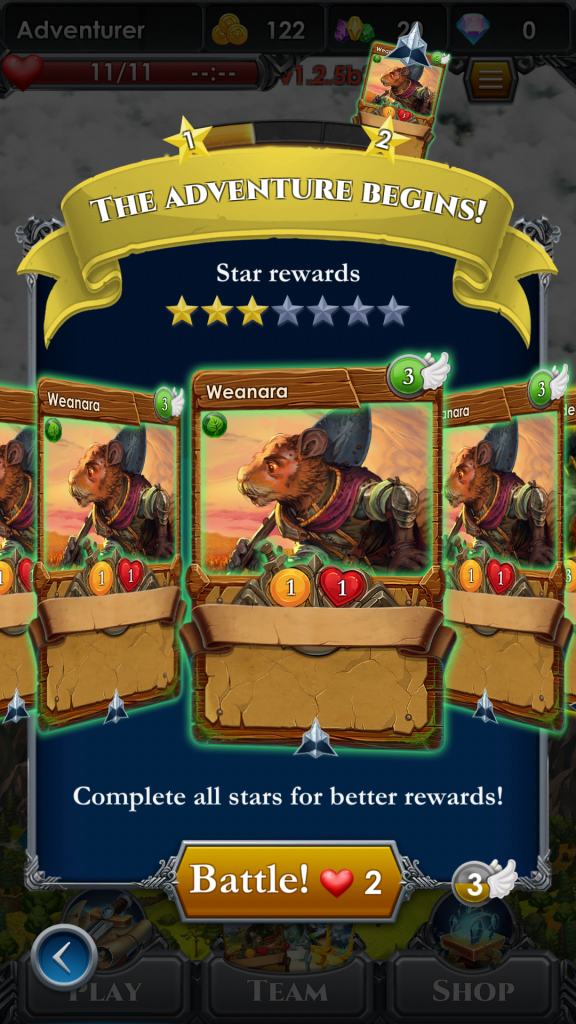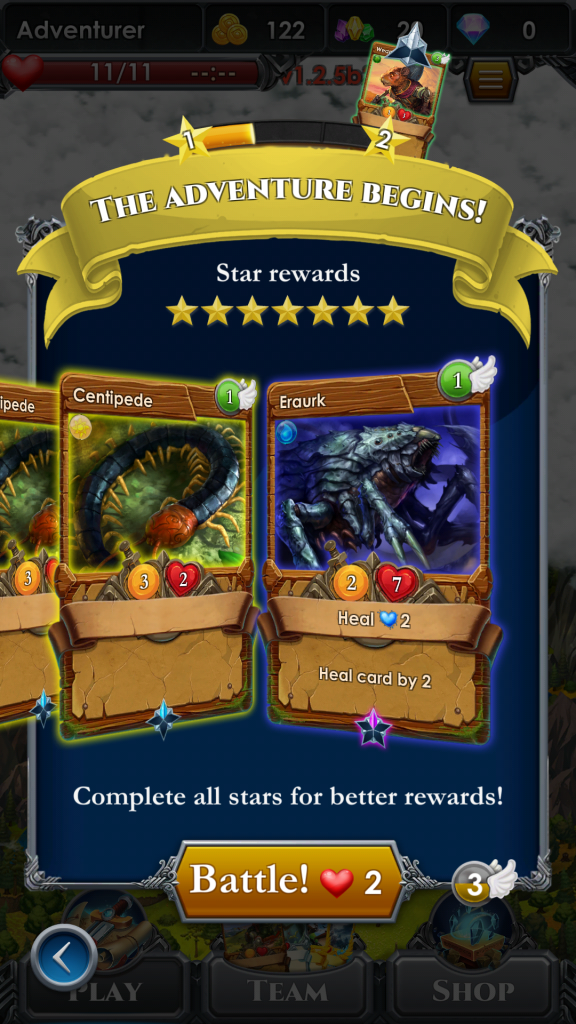 Our latest release of Spells of Genesis – 1.2.5. Magica Warrior –  is ready to be launched! We've worked hard to fix bugs, improve your gaming experience and come up with neat new additions. We hope you'll enjoy playing the game even more. 
The Magica Warrior release will be available on your app store later today (August 17)!
NEW FEATURES
7-Stars campaigns


We added 4 additional stars to all campaigns, thus turning 3-stars campaigns into 7-stars campaigns. The new stars will have the same battlefield design as star 3 level, but then with an increasing boost to the enemies' attack, health and spellpower. This will provide a lot of new content.

Reduced your opponent's boost on highest Raid ranks


We reduced the boosted value in the highest Raid ranks. This means your opponents will be weaker in those ranks (they were almost unbeatable!). This is our first step to improve Raid mode, based on your feedback.

Added more random levels for each raid rank


We slightly increased the amount of levels that will be playable in Raid mode to provide more variety.

Card reward per star


For each star you now achieve, you will get a card as a reward. For the first 4 stars you will get a Common cards. For star 5 and 6 Rare cards, and for star 7 an Epic card. The rewarded cards are not random, so you can play the campaigns for the cards that you are still missing! You can preview what card rewards are linked to each star by pressing the card at the top of the corresponding campaign popup.

PvP leaderboard Public API Released


We released an API for the Raid leaderboard. The community can use it to make a leaderboard out of it. Access on demand. Please, send your request at

info@everdreamsoft.com

, with an explanation of the API use.

Redirect to gems page of the shop when the player has not enough gems


When you want to purchase an item or refill your stamina with gems and you don't have enough, you will be redirected to the gems page of the shop. So you know where you could purchase them.
FIXED BUGS
Raid award shows wrong item


Fixed the bug that the raid award icon was the icon of 10 common cards instead of 1 common card.

Ad refill Stamina available when stamina is full


Fixed a bug which caused you to get a popup for watching an add, when you had full stamina.

App update blocking message + link to store


Fixed a bug in the screen that asked to update the app, also added a link to the shop.

Campaign panel has missing background on progression bar when 5 levels


Fixed the missing visuals behind the progression bar, in the campaign details.

Clouds appear above Raid when finishing campaign 3


Fixed the cloud visuals so it doesn't partly cover the Raid anymore, when at campaign 3.

Raid card awards distribution causes double display in team:


Fixed a bug in which the Raid card rewards were shown double on the team page.

Losing a card (the fourth one) after fusing


The double showing of cards bug caused troubles when fusing. Fixed it so cards can't be shown double anymore.
VISUALS
Added Rank colors to highest raid ranks


The highest ranks in raid are Bronze (br), Silver (si), Gold (go), Genesis (ge). These ranks are now written in their representative color, so it is less confusing what it stands for.

Added speed indication during play on each card


You can now also see the speed of your card during a battle. In this way you can easily estimate your total speed, and optimize your strategy.
Next release main features
Leaderboard monthly seasons with prizes (more details coming soon)

Others & bug fixes