May's Dawn monthly campaign
"I am the dawn of May. With my breath, I pull you from the brink of death and return you to the spring. You, the flame, frozen by the wintery night."
Spells of Genesis new monthly campaign is out! The Dawn of May is full of promises but fraught with dangers too. Are you ready to fight and win these new battles?
Reminder: to be able to play this Monthly Campaign you need to complete the first star of Dark Creator (Level 30).
Gameplay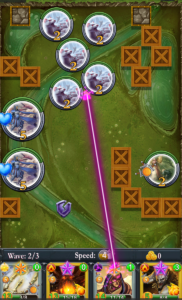 The Spring's Dawn card has a strong "Strength All" spell and boosts all the weasels. She is very quick so be careful. Your Ice cards will receive an Attack boost.
Spring's Dawn puts massive Strength All on all enemies in 2 turns. Player should kill these cards before killing the enemies. Then there are weasels around the Ship of Amarantha that are pretty fast and deal substantial damage. Statues are slow and deal less damage, just like Ship of Amarantha (unless buffed by Spring's Dawn).
Cards rewards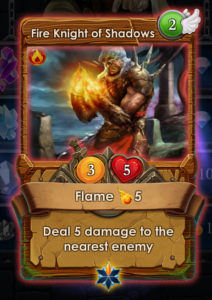 The rewards are : 3x Fairy Tales Poet (Common, Light); 2x Knight of Spring (Rare, Earth); 1x Itlan Hero (Epic, Ice); 1x Fire Knight of Shadows (Legendary, Fire).
Gold rewards & stamina costs
The gold rewards and stamina costs are the same as for April: the 1st star will cost you 13 stamina per round and you'll be receiving 200, 250, 300, 350, 400 gold as a reward. After the first star, stamina and gold are increasing.
Good Luck!