Meet the Artists: Peyeyo
Spells of Genesis wouldn't exist without the talent of all the illustrators who've created amazing artworks for us. In this series of interviews, we want to present the artists who have so significantly contributed to the visual quality, the atmosphere and the success of our game. Today, we've asked Morales Peyeyo to answer a few questions.
Where do you come from, how old are you and how did you become an illustrator?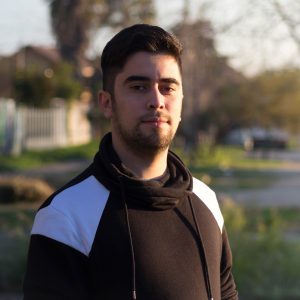 I'm from Chile, a country on the south extreme of south America (yes, a lot to the south). I'm 25 years old and I've been working as an illustrator since mid 2015, but I've been drawing since I can remember.
What is your background in terms of design/illustration studies?
I studied Illustration on a local professional institute. I learn a lot watching my brother work as a graphic designer while I was on school. So it was great to know Photoshop and have a graphic tablet to play sometimes.
What are your influences and inspirations? How do you define your style?
As almost any illustrator I got introduced by popular TV shows. In fact, the first drawing I can remember as a "success" was a Goku from Dragon Ball (my brother taught me). Since then I never ceased to draw.
Then, when I started studying Illustration, I discovered some classical artist that called my attention: Monet, Bouguereau, Goya, Rubens, Géricault among others.
I don't know if I have a preferred artist as inspiration. Right now I'm looking a lot the work of Jean-León Gerome to learn some lightning and composition from the master. So my style… I don't know, I just try to make things look nice and make my client happy. I try to be in some ways between cartoon and realism.
What graphic design/editing software do you use?
I use a lot of Photoshop, sometimes Procreate on my iPad.
What kind of character/animal/object would you love to design for Spells of Genesis?
I love drawing giant creatures, which is very lucky since my first work on SoG was the Keeper of Keys. That's why I love working for this game so much!
Where can our customers and fans see your work or portfolio?
I recently created my Instagram account: @peyeyoilustrador
I also have a Facebook fan page: Peyeyo Ilustrado
Thank you Peyeyo for your comments!