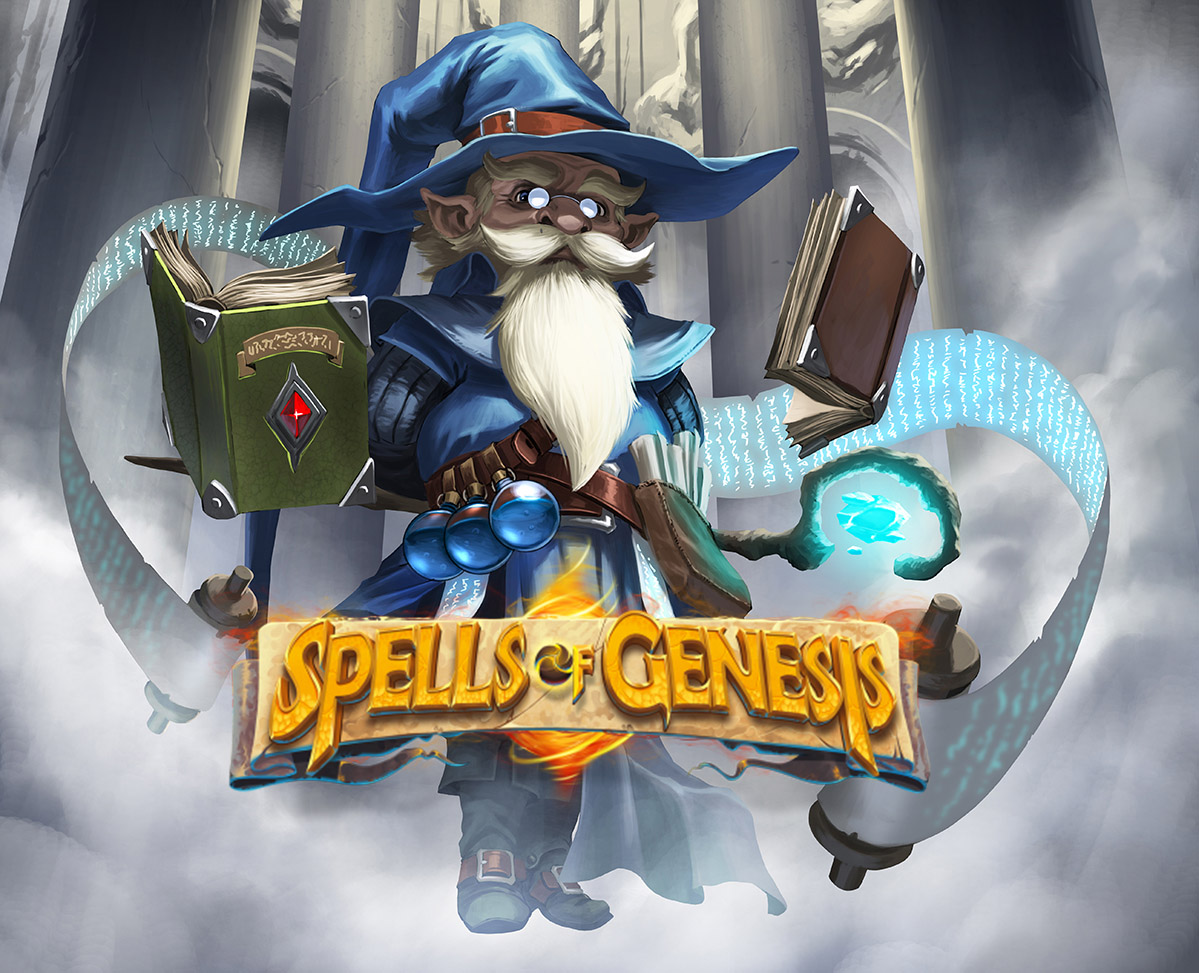 What have we here? A novice… Do you know any spells? Illusions? Tricks?
BREAKING NEWS: Difficulty star 1 "Dark Creator" campaign further reduced
Great news to all of you! The difficulty of the first star of Dark Creator (Level 30 of Spells of Genesis) has been further reduced. This should allow more players to pass it and be able play the monthly campaigns. It will be live at the same time of the release of the July Campaign.
Gameplay
There are a lot of moving objects in this new monthly campaign. The more you progress the more moving objects come to live by the spells of the Wizardly Wise Wizard! In this new campaign your enemies will be: Akam the Sorcerer, The Mushrooms' Imp, Sia, and Fire Angel. Use Ice and Light cards as your enemies have a very strong attack increase in this campaign.
Rewards being offered
Dreaming Elf (common) 3x, Queen's Adviser (rare) 2x, Card Merchant (epic) 1x, Crirawin (legendary) 1x.
Gold rewards & stamina costs
The gold rewards and stamina costs are the same as for May: the 1st star will cost you 13 stamina per round and you'll be receiving 200, 250, 300, 350, 400 gold as a reward. After the first star, stamina and gold are increasing.
Good Luck!
Spells of Genesis version 1.2.17 update
Spells of Genesis version 1.2.17 has been published. It is a minor release in which several bugs have been fixed and a few cosmetic changes have been made.
New:
– Stats of the next level of a card are now shown when you press the "upgrade" button.
– Allow IOS users to enable notifications (popup in the menu)
– Blue gold purchase button changed to green.
– When a timer is less than 1 day, it shows hh:mm:ss now.
– A daily notification about the new daily rewards.
Bugfixes:
– Poison Spell now showing on the card again.
– Spells now also take effect if you shoot in a hole short after.
– Raid points will now also be reduced when you retreat from a battle.
– Raid points should not reduce twice anymore.