Spells of Genesis version 1.2.13 is available
Hey folks!
The latest release of Spells of Genesis is now available. Make sure to update as soon as possible to benefit from the latest changes and additions to the game. Here's what's new in version 1.2.13:
– A popup message at startup now indicates when a new update is available.
– A confirmation popup appears when purchasing cards with gems in the shop to avoid accidental purchases.
– We've changed some texts to a more readable font.
– Circular healthbars have been added around enemies' orbs to show their level of stamina.
– Enemies also have a new frame around them.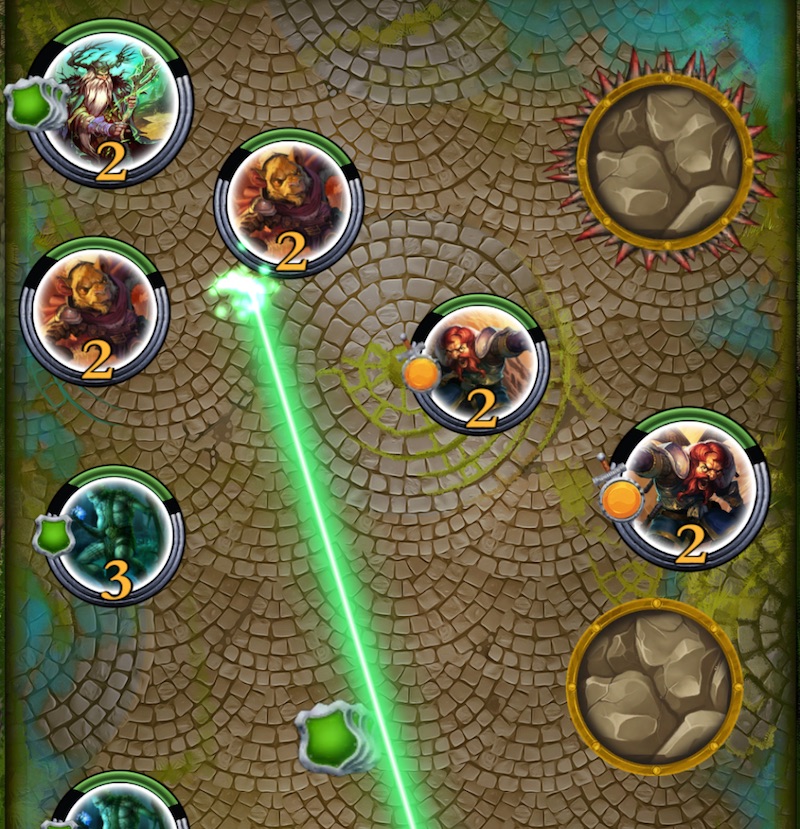 As we're constantly working to improve your playing experience we've also fixed several bugs:
– We've fixed a bug where points were not added on the Global Leaderboard.
– We've corrected the Wooden Monster Blockchain Card which displayed a Target All spell instead of a Shield All spell.
– Finally, we improved the probability of getting a card of higher rarity when purchasing epic cards.
We hope you'll have a fantastic time with our game's improvements and don't hesitate to leave your comments in our usual communication channels (forum, Facebook, Twitter, Discord, Email, Telegram…)