Introducing Monthly Campaigns!
Hi there! We've just released the first of our new monthly campaign challenges. Our first monthly campaign is called "The Fair February."
Here's what you'll find in it: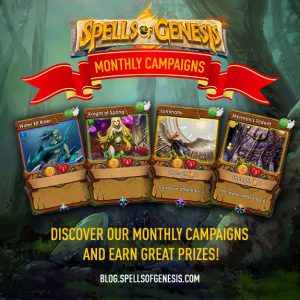 – 5 unique waves per level
– Higher card rewards (3 x water Elf Rider (Common), 2x Knight of Spring (Rare), 1 x Luminatis (Epic), 1 x Merman's Trident (Legendary!)
– High gold rewards (but higher stamina cost)
– Available only in February!
The Fair February campaign comes after "The Dark Creator" campaign (currently the last one in the game). It is therefore available for players who've completed at least the 1 star of that campaign.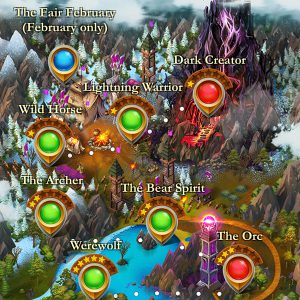 In March, we'll have a new campaign with other prizes. Are you ready for these new monthly challenges?
Enjoy!